"Assad, we won. Thank God."
"[R]egarding a possible indoor cannabis cultivation operation…"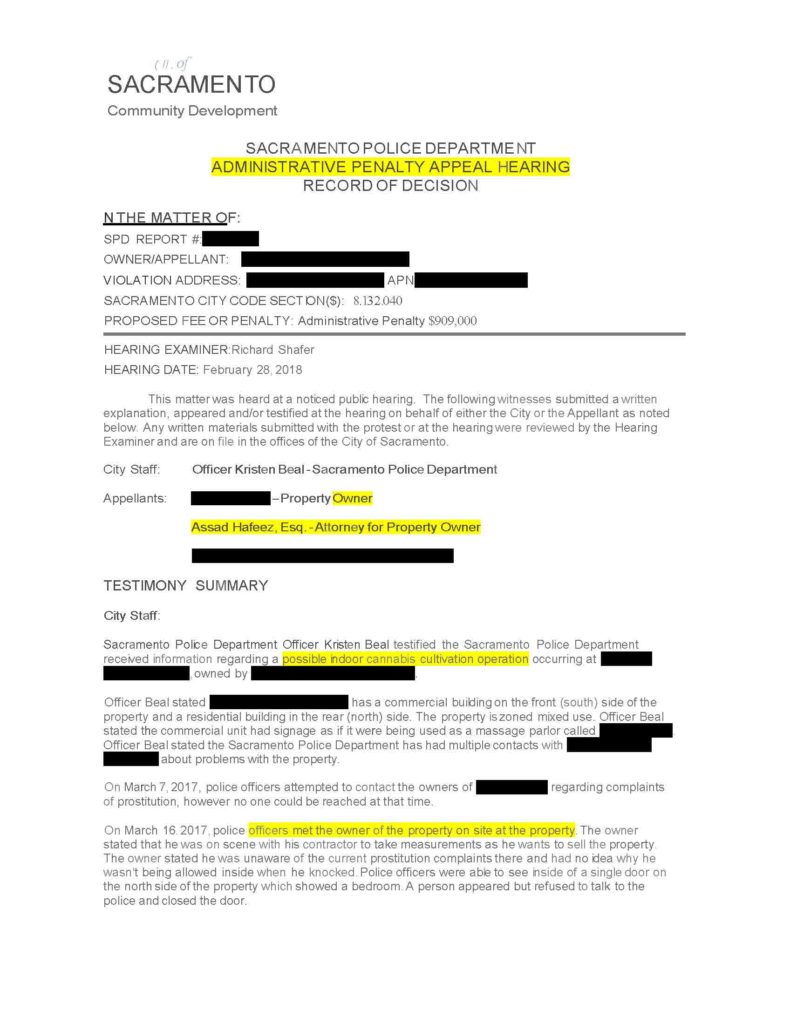 The City found "…a total of 1,824 marijuana plants". The administrative penalty amounted to $909,000 "for a violation of SCC 8.132.040(B)… mailed a copy…to the property owner".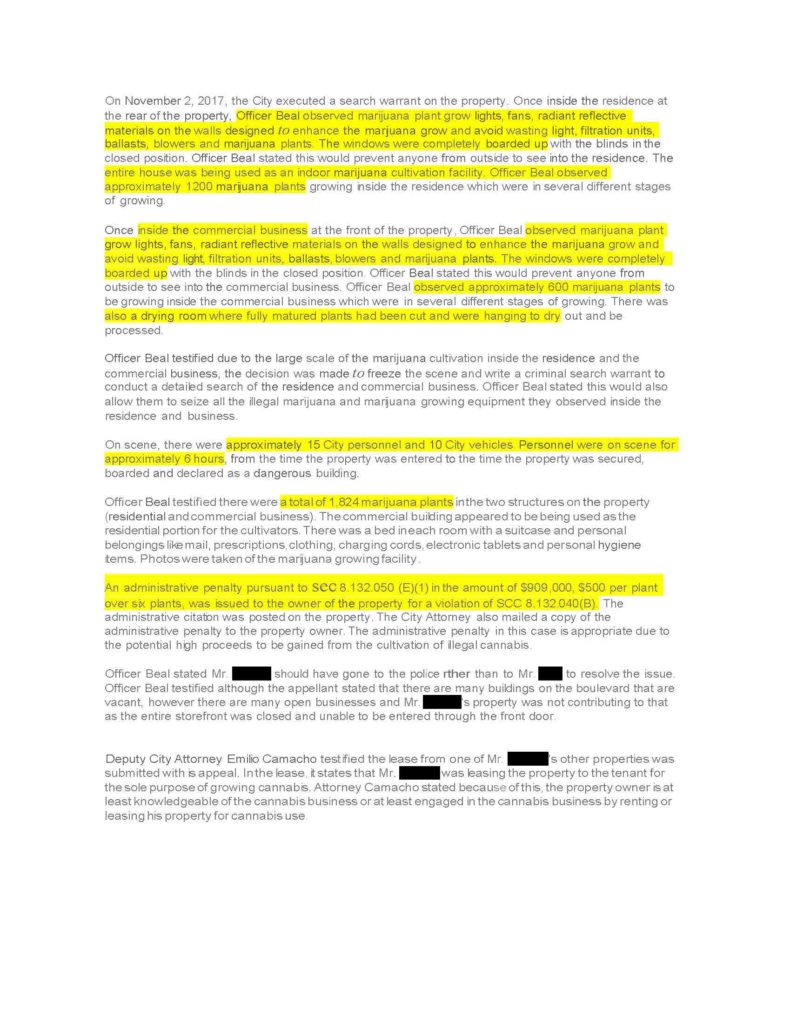 The City Attorney "…cannot see how [owner] did not allow or permit this to happen". Assad Hafeez ESQ. established that the owner took reasonable measures and steps to rectify the situation. Tenant modifications were substantial and Assad demonstrated costs of repair.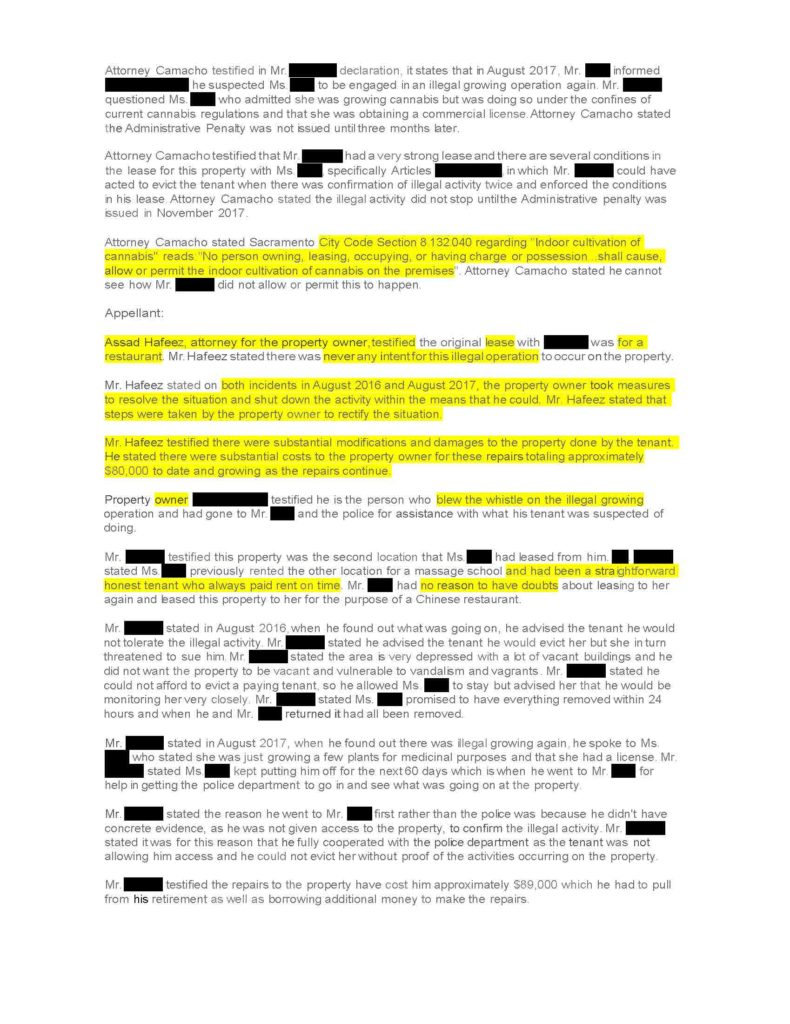 "As the legalization of cannabis is occurring, potential tenants are asking for this type of use…[owner] has been attending many meetings at the city level to find out as a landlord what he needs to do…"
Penalty "shall be reduced to $0".