Indictment Unsealed Charging Sacramento Man with International Money Laundering and Indoor Marijuana Grows in Amador and Sacramento Counties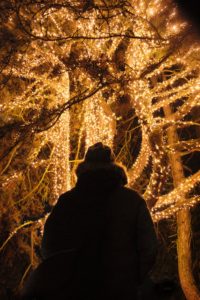 Released on 10/5/2018 from the U.S. Attorneys:
SACRAMENTO, Calif. — A 10-count indictment was unsealed today charging Daniel Zhu, 38, of Sacramento, with conspiracy to commit international money laundering, substantive counts of international money laundering, and conspiracy to manufacture and manufacturing of marijuana, U.S. Attorney McGregor W. Scott announced.
This is the second indictment stemming from Operation Lights Out—an operation that has already resulted in federal forfeiture actions against over 100 homes in the Sacramento area earlier this year.
According to court documents, Zhu conspired with others to grow marijuana, and Zhu grew marijuana plants at three locations in Sacramento and Amador Counties. Moreover, Zhu is charged in two separate money laundering conspiracies that entailed international wires from China being used to purchase real estate in California that was subsequently turned into a marijuana cultivation site. Zhu is also charged with substantive money laundering counts for several wires from China to the United States to convert residences in Elk Grove and Fiddletown into indoor marijuana grow sites.
This case is the product of an investigation by Federal Bureau of Investigation, Drug Enforcement Administration, Homeland Security Investigations (HSI), and IRS Criminal Investigation. Assistant U.S. Attorneys Roger Yang, Matthew M. Yelovich, and Kevin C. Khasigian are prosecuting the case.
This case was part of an Organized Crime Drug Enforcement Task Force (OCDETF). The OCDETF program was established in 1982 to conduct comprehensive, multilevel attacks on major drug trafficking and money laundering organizations. The principal mission of the OCDETF program is to identify, disrupt, and dismantle the most serious drug trafficking and money laundering organizations and those primarily responsible for the nation's drug supply.
If convicted, Zhu faces a maximum statutory penalty of 40 years in prison and a $5 million fine for each of the marijuana-related counts and a maximum penalty of 20 years in prison and $500,000 fine, or twice the value of the monetary instrument or funds involved, whichever is greater, for each of the money laundering-related counts. Any sentence, however, would be determined at the discretion of the court after consideration of any applicable statutory factors and the Federal Sentencing Guidelines, which take into account a number of variables. The charges are only allegations; the defendant is presumed innocent until and unless proven guilty beyond a reasonable doubt.